Big Band, Big Music
Jazzed Up Big Band is a 16 piece band bringing you the most exceptional big band entertainment in the region. Our home is Historic Arnolds Park in the heart of the Iowa Great Lakes, which has a rich history of big bands dating back to the 1930's. Duke Ellington, Count Basie, Glenn Miller, Louie Armstrong, Tommy Dorsey, or Jimmy Dorsey all toured the ballrooms of the area. It was truly a golden era for jazz fans.
It takes excellent musicians and assets to put a band like this together. Top level musicianship goes without saying. Also, personality comes into play. Musicians who are willing to tone down their egos for the good of the band. Musicians who are eager to dedicate themselves to the ensemble and take pride and ownership of being a part of a top-notch group. And they need to have the love for the genre to have lost money once in a while to play it! Let's face it, marketing this kind of music is difficult, at best, and we've all done gigs for little or no money just for the love of playing.
We enjoy sharing our gift of playing for you and hope to expose live big band music to as many people as possible. We realize what a gift it is to be able to play music and play it to the highest standard we are capable. That permeates everything we do as musicians, and we try never to take that for granted.
Just about every Tuesday in the summer you can find us inside the Majestic Pavilion in Arnolds Park Amusement Park. We're also available for private and corporate gigs – as well as smaller venues (as The Tets, below).
The Tets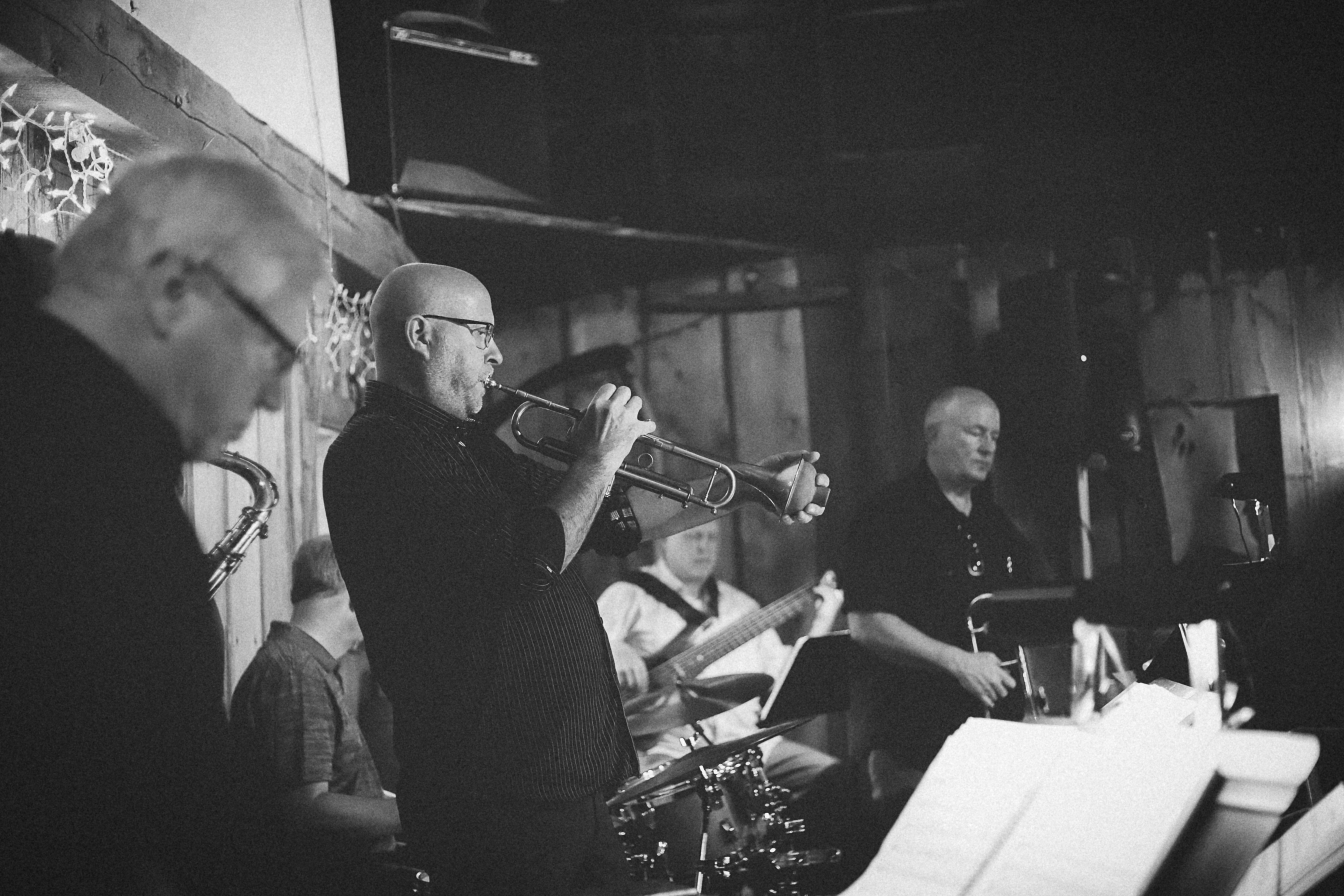 Jazzed Up Big Band isn't always a big band (even if we always have big sound). If you need entertainment for a party, event, or venue and don't want a 16-some piece ensemble we can accommodate. Book our 4tet, 5tet, 6tet, or 10tet to make your event come alive with some smooth swingin' jazz.
Contact
Rick Ayres, Managing Director
PO BOX 343, Okoboji IA 51355